Check out this excellent cover art by Karl Eschenbach: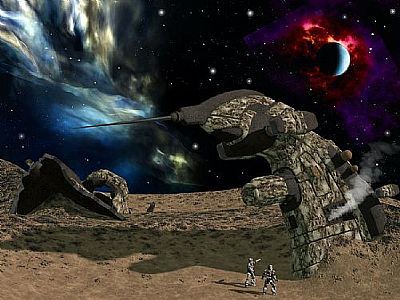 What's your favorite part of the new issue of
Electric Spec
? I've really been enjoying all the stories and the interview and the cover art. I guess that's not super surprising since I helped make the issue. :)
Can you believe we just wrapped up the ninth year of publication?
And how about that poem in the "Letter from the Editors"? We can thank Editor Dave for that. Thanks, Dave!
As always, if you see something awry, please email us at submissions (at) electricspec.com without "SUBMISSION" in the subject line. We'd enjoy hearing your opinions here in the comments section.
Of course, we are currently accepting submissions for the first issue of 2015! Good luck!