We are excited to feature art by Michael Anthony Dioguardi for our May 2021 cover. He shared "We Get to Eat Now" with us: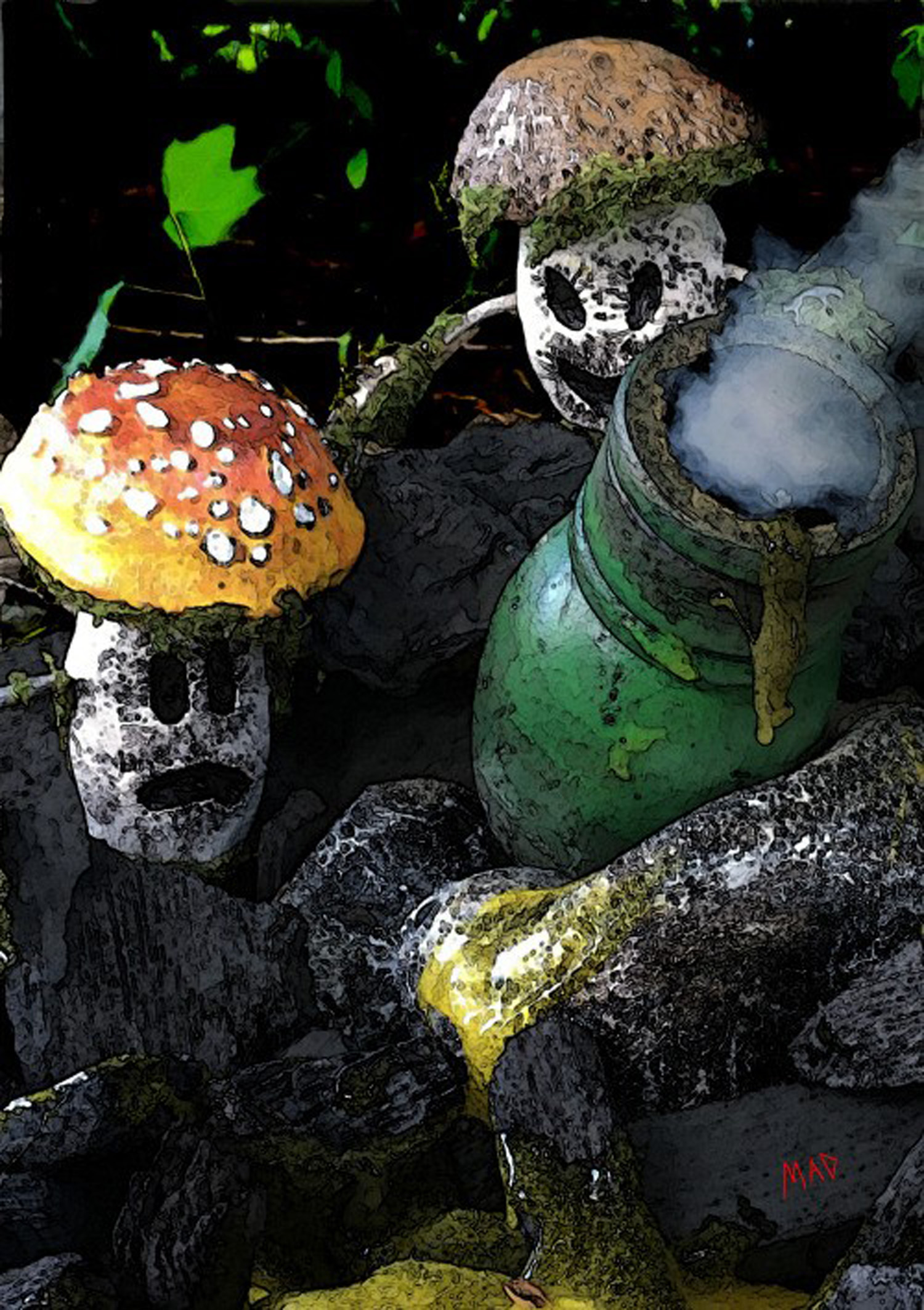 About the piece, he says: My mushrooms need goopy yellow plutonium juice to thrive. They need to eat, right? We must continue to provide for them. Quinuclidinyl benzilate does wonders for their spore production And dimethylheptylpyran--such an aphrodisiac!
Fun! Thanks for sharing, Michael! Check out his bio on our Artists page. Check the whole issue on May 31, 2021!